2022-04-14 20:29
publication
2022-04-14 20:29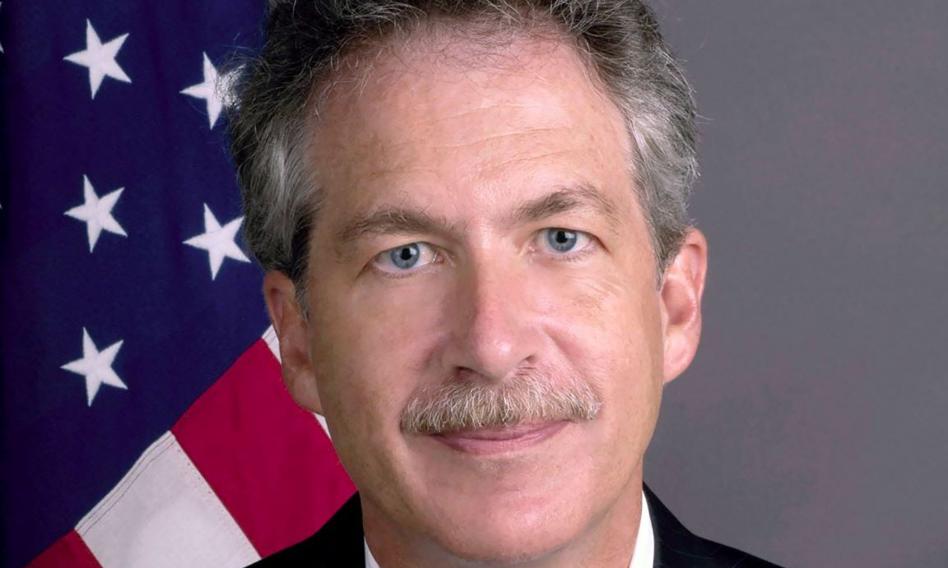 We cannot underestimate the risk that Russia will desperately use nuclear weapons, CIA director Bill Burns said on Thursday. However, he noted that so far no evidence of such a move had been recorded.
Burns referred to the case during speeches at Georgia Tech, his first since becoming head of the Central Intelligence Agency. Avoiding World War III is one of the agency's main tasks, he stated.
"Given the potential desperation of President Putin and the Russian leadership, given the the military failures so far, none of us can underestimate the risk of a potential move to the use of tactical nuclear weapons, Burns said.
He did however indicate that , apart from the rhetoric of the Kremlin, nothing so far indicates that Russia is preparing for such an attack.
The head of the agency said that the US began collecting evidence pointing to Russia's plans to invade Ukraine in the fall last year. He also mentioned that when he warned Vladimir Putin about the consequences of the war during a visit to Moscow in November, he was "concerned about what he heard."
"Although not He seemed to have made the irreversible decision to attack Ukraine, Putin was defiantly inclined to do so, apparently convinced that his chance to shape Ukraine's orientation was closing, "Burns said. He added that the Russian seemed convinced that in winter he would be able to win at minimal cost.
Burns said that despite the threat from Russia, China is America's main geopolitical challenge, and the most important field of competition with Beijing is technology. He also assessed that he considered climate change to be the greatest "existential" threat to the country and society.
"Climate change affects everything from drought to migration , undermining the stability of governments and societies, to economic stability "- noted Burns.
From Washington, Oskar Górzyński (PAP)
osk / mal /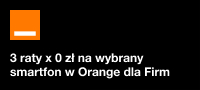 Transfer the number to Orange for Business and buy a smartphone of your choice for which we will pay the first 3 installments
Recommended
Expensive cars also break down. Producers call for websites

The luxury in salons stays true the strongest. Every fourth car cost over 150 thousand. zloty.

Strongly inhibits the export of batteries. NBP data

The biggest emptiness in consignment shops over the years. Old leader dethroned. TOP 10 models of March

Toyota has transferred Central European headquarters to Warsaw

Living for care . We advise you what to watch out for in such transactions

300 PLN for a layette – step by step. How do I apply for 300+?

Tourist voucher. How to get PLN 500 for a vacation for a child?

Purchases from AliExpress – Duty, VAT and Buyer Protection

What tax on the "sale" of a plot in ROD-zie?

Is the contract-mandate profitable ? Minimum wage and changes to regulations

Is it necessary to settle PIT if the tax-free amount has not been exceeded?

"height=" 89 "loading=" lazy "src=" https://galeria.bankier.pl/p/c/a/15eb4faf3ed5f0-150-89-0-42-2417-1450.jpg "width=" 150 ">

How to lease a car, who can, why it's worth it

Dog and cat insurance – where can you buy and how much does it cost?

Transfer to the wrong account number. What to do?
Latest
Wojas's revenues amounted to PLN 22 million in March; yoy decrease by 4.5%

Media: there may be nuclear warheads on the cruiser Moscow

CD Projekt announces an expansion to the game "Cyberpunk 2077" for next year

CIA head: we cannot underestimate the risk of Russia using nuclear weapons

The Management Board of Enea set the issue price of series D shares at PLN 8.50 per piece, will offer 88,288,515 shares

Soboń: Standing Committee of the Council of Ministers on Friday on changes in taxes

Mercator Medical Group publishes the results for 2021

BFG established the Bank's Commercial contribution to the restructuring fund cturization of banks for '22 at PLN 104.7 million

Experts: the demilitarization of the Åland Islands and the presence of a Russian consulate pose threats to Finland

The net profit of CD Projekt in 2021 exceeded the expectations of analysts

General meeting of Kruk approved the payment of PLN 13 per share dividend

MF: service works on Your e-PIT service on Thursday evening

Bowim had a net profit of PLN 153.3 million in 2021, according to estimates

Polenergia plans to transfer the net profit for '21 for reserve capital, which may be dividend in the future

India benefits from sanctions against Russia
Popular
The end "Polish order", now it's #NiskiePodatki. We know the details of the changes that will come into force on July 1

The ECB does not raise interest rates despite record inflation

Russian Railways bankrupt. First victim of Western sanctions

The dollar keeps getting stronger. Frank close to parity with the euro

The dispute over the amendment to the Teacher's Charter. Instead of a raise, "real reduction in salary"

Hunting for gardeners from ROD. "Give proof, we'll arrange it for you"

Is "Fixed Rate" a Mortgage Trap?

Did the Chinese fear Western sanctions? Drop in exports to Russia

Less fairies, more psychologists. Act on the profession of psychologist revised after 20 years?

Unfired soldier. This will be ensured by the Act on the Defense of the Fatherland

Tusk: We offer support for mortgage borrowers and two-year bonds

US Deputy Minister of Defense: we are ready to consider supplying Ukraine with weapons to attack Russian airports

Mortgages in reverse – margins are falling, capacity is falling [HipoTracker Bankier.pl]

Glapiński: The aim of the NBP is to bring about a permanent reduction of inflation

Savings bonds are losing their charm. The government does not help the NBP to suppress inflation