Testing Whitebox – Recommendations & Tips
In order to invest money through a digital wealth manager like Whitebox, you must become a customer there.
Our recommendation: Select a robo-advisor and investment strategy that suits your preferences.
Product recommendation: At
Whitebox
you can set up a savings plan from a monthly savings rate of 25 euros and invest in optimized, globally diversified portfolios, among other things.
Tip: In our robo-advisor comparison, we took a close look at various providers and subjected them to a cost check.
White box experience gen – the most important thing in brief
The Robo-Advisor Whitebox was created in 2014 by Salome Preiswerk and Dr. Birte Rothkopf and is based in Weil am Rhein in southern Baden.
Investors can choose from Choose two different products
. Both products contain exciting investment strategies for your portfolio.
Important: When investing, make sure that the risk/reward ratio corresponds to your preferences. As a prospect, you will need to answer a few questions when opening an account with Whitebox. Based on these answers, an algorithm determines an investment strategy that suits you.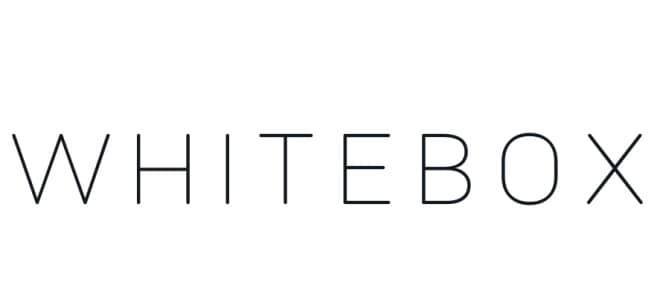 Whitebox test report

We put the Freiburg robo-advisor Whitebox through its paces. The Robo has been on the market since 2016 and has already won several awards. Among other things, Whitebox was named test winner "Robo-Advisor of the Year 2020" by Brokervergleich.de in November 2020.

With his Registration process

, the Robo-Advsior offers customers the opportunity to find the investment strategy that suits them. The interested party has to answer a few questions about their financial goals, for example who they want to invest the money for and how much risk they are willing to take. There are no limits for customers when it comes to financial goals, and investors can also choose from several risk levels when it comes to risk tolerance – with Whitebox Value, for example, there are ten. The algorithm then calculates a suitable strategy and the interested party can open his or her deposit account directly and start investing his money.

The company lays , according to his own statement, his focus on the financial goals of his clients, with the constant option, adapt or change them flexibly. For example, investors at Whitebox can also save for their offspring.

Investors can initially choose from two different products with Whitebox: Whitebox Global and Whitebox Value. What might initially sound a bit poor for interested parties, however, hides some exciting investment opportunities. Because customers have the opportunity to invest in undervalued asset classes

with Whitebox Value. With Whitebox Global you invest in a product based on gross domestic product.

The opportunity/risk profile is calculated individually for each investor. With his Conditional Value at Risk Strategy

under the motto "active where necessary, passive where possible" makes Whitebox stand out among the other robo-advisors. The company keeps a constant eye on the portfolios and carries out free rebalancing to the original risk classes to recover.

As for the cost, the Freiburg robo-advisor is one of the cheaper digital asset management companies. The performance is also impressive: With an increase of 2.6 percent in risk level 2 in 2020, Whitebox is one of the better performing providers.

Conclusion: As an editor, we come to the conclusion that someone who is big If you are interested in pursuing several financial goals at the same time and would rather put your money into digital wealth management, you should consider Whitebox. The robo-advisor offers customers an uncomplicated and inexpensive investment opportunity with good performance and an outstanding risk strategy.

Whitebox new customer campaign – did you know?

Until February 15, 2022, new customers can test the Robo-Advisor for six months free of charge. This exclusive special offer applies to new customers only and applies to all deposits made during the promotional period. Use the promotion code Winter2022

to benefit from the new customer campaign.
Whitebox – The Robo- Advisor at a glance
The company founded in 2014 Whitebox is located in Freiburg im Breisgau. It offers a comprehensive range of digital wealth management services. Customers can choose between two products for digitized asset accumulation: Whitebox Global or Whitebox Value. We have examined the differences and special features of these two products for you. The custodian bank is flatexDEGIRO Bank AG.
Investment strategy of Whitebox
Whitebox offers two investment strategies:
Whitebox Value and Whitebox Global
. With Whitebox Value, clients have the opportunity to invest in asset classes that cost less on the market than they are actually worth. These asset classes are determined using extensive valuation analyzes together with the partner Morningstar Investment Management. Furthermore, the robo-advisor from Freiburg offers a globally diversified portfolio with Whitebox Global, which reduces the dominance of individual regions such as the USA with a special feature. Investors can invest in a variety of globally diversified asset classes.
Tip: With Whitebox Global Green, the robo-advisor has also been offering a sustainable investment strategy exclusively with SRI and ESG products since 2021.
THE ASSET CLASSES OF Whitebox
Shares
Bonds
Commodities
Gold
Real Estate
Infrastructure
Invest in Whitebox Global
With Whitebox Global, customers have the opportunity to start a global portfolio from 25 euros per month
to put together. The special thing about it: The portfolios are not weighted according to market capitalization, but according to gross domestic product. This means that the individual regions and markets are not simply weighted according to their current stock market value, but that the share of a region in global economic output, measured in terms of gross domestic product (GDP), is first evaluated. This is intended to avoid an overweight of certain countries such as the USA, whose companies have a high market value.
Whether security-oriented, balanced or profit-oriented – no matter how risky you are as an investor, with the Whitebox Global portfolio you can choose an investment strategy that is tailored to your risk needs.
Invest in Whitebox Value

With Whitebox Value, clients have the opportunity to invest in undervalued asset classes
. Through extensive valuation analysis, Whitebox identifies fundamentally strong asset classes. As of June 2021, the selection includes more than 35,000 individual titles in 60 countries. Ten risk levels ensure that the portfolio is optimally tailored to the needs of investors.
You want more financial knowledge explained quickly?
Then subscribe to our YouTube channel now!
We regularly produce new advice videos
on the topics of the stock market and investments and finance. As a subscriber, you will be informed immediately when a new explainer video appears – so you won't miss anything!
Constant monitoring and optimization of the portfolio
Whitebox's approach to constant monitoring and optimization of the portfolio is based on decades of and multiple excellent research. As soon as the long-term market conditions change, Whitebox also makes conscious adjustments to the composition of the portfolio. The principle of the robo-advisor is: "active where necessary, passive where possible". With its approach, Whitebox wants to keep the costs for investors low and controllable – with as much return as possible. The robo advisor uses a fundamental analytical approach. This means that there is extensive research behind every position held.
Rebalancing and Conditional Value at Risk
The Freiburg-based robo-advisor describes the Whitebox Value investment strategy as "modern portfolio theory 2.0". He focuses on the topic of risks, which are managed on the basis of the so-called Conditional Value at Risk
. will. This special value-at-risk approach better captures the risks for you as an investor, especially in extreme situations. Whitebox would like to give its investors a higher return on a offer a stable risk-return profile in order to better protect your investment in difficult market phases.
As already mentioned, your portfolio with Whitebox is 24 hours monitored, adjusted and optimized during the day. Classic rebalancing also contributes to this. If your originally chosen mix ratio of the asset classes has shifted due to fluctuations in value, this can be restored through rebalancing. With Whitebox Value, what is known as deviation-based rebalancing is carried out: as soon as individual asset classes deviate from their target range by a certain percentage, rebalancing is triggered automatically. At Whitebox Global, rebalancing usually takes place once a year and automatically with every deposit and withdrawal. In both cases, Whitebox also takes into account distributions as well as deposits and withdrawals for the best possible cost efficiency when rebalancing.
You might also be interested in:
White box: Overview of costs for investors
The cost of investing with Whitebox
consists of two factors: the flat fee and the product costs. Whitebox charges the flat fee itself, it includes all costs for custody account management and all transactions. It depends on the amount of the deposit.
The flat fee for Whitebox Global is 0.35 and 0.95 percent pa depending on the investment amount . At Whitebox Global, the flat fee is 0.35 percent pa There are also product costs, which are between 0.16 and 0.21 percent, depending on your risk profile.
White box: Performance

Digital Wealth Managers offer affordable and easily accessible investment solutions. There is now a wide range of offers in Germany. Investors who are interested in robo-advisors should therefore check carefully whether the investment strategy of the respective provider fits their individual risk expectations. In addition, the historical performance and the general performance promise of the investment strategy should also be considered.

Investors should question the return that the digital asset manager generates. Whitebox was able to achieve a performance of +2.6 percent for its risk level 2 portfolio in 2020.

Tip: In our robo-advisor comparison, we take a close look at many different providers, such as OSKAR, Growney or Quirion.
Stay up to date on all things stock exchange!
Our tip: Subscribe to our free newsletter now!
Whitebox: Tests and Experiences

Whitebox's service has also scored points in other tests several times. Brokervergleich.de named the robo-advisor "Robo-Advisor 2020" in its big test. But Whitebox was also able to stand out from its competitors in the tests by Capital and extraETF and was rated five out of five stars, i.e. the highest possible number of points. The German Institute for Service Quality also rated digital asset management as "very good" and in the robo-advisor comparison "Finanztest" (08/2018) by Stiftung Warentest, Whitebox came in second.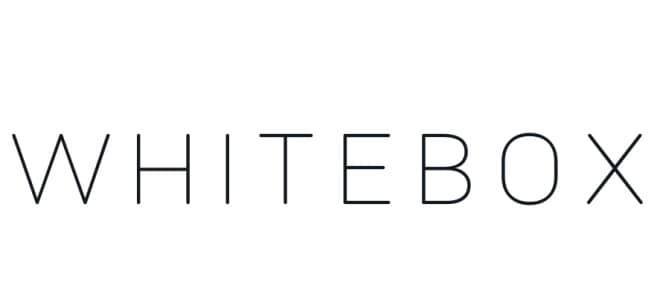 Whitebox at Brokervergleich.de
Brokervergleich.de named Whitebox "Robo-Advisor 2020" in its major robo-advisor comparison. With 4.60 out of 5.00 points, Robo from Freiburg took the lead in the field. In particular, digital asset management was convincing with its 13 investment strategies and the passively managed ETFs and ETCs. In addition, the robo-advisor scored well with its savings and payout plans from 5 euros per month. Recently, the risk strategy Conditional Value at Risk was also very convincing.
This is how Capital
Capital tested 34 providers in July 2020: Nine providers received a five-star rating. Whitebox took third place behind Liqid and was also able to land among the established online wealth managers with its five-star rating. Compared to the previous year, however, a number of providers lost points. This was mainly due to their performance in the Corona crisis. Therefore, the test also evaluated the overall return over two years. Among other things, Capital closely examined the transparency and plausibility of the investment proposals, the return, the risk and the volatility, but also the accessibility of the providers, the service and the breadth of the investment offers.
Tested by ExtraETF
extraETF is also clearly in favor of Whitebox in its robo-advisor comparison and gives the robo-advisor five out of five possible stars. The Freiburg online asset management scores particularly well with its extensive range of products, which is based on technology-supported investment solutions. extraETF sees a small drawback in terms of costs, because here investors would have to dig a little deeper into their pockets for the value strategy for small amounts. An alternative would be the low-cost global portfolios, which are weighted according to gross domestic product.
Under the magnifying glass of Stiftung Warentest
In the robo-advisor test of Stiftung Warentest in the "Finanztest" issue 08/ In 2018, Whitebox performed best after Quirion and also received the grade "good".
Learn from experienced investment professionals!
Even more expert knowledge on stocks, ETFs & Co. is available in our free online seminars. Fund managers, analysts, professional traders and other experts are available to answer your questions:
Which investment strategies are promising ?
Which stocks, funds and derivatives do the stock market professionals recommend? Get in now or rather wait ?
Inform yourself now about our current webinars:
01/19/2022, 6:00 p.m.:
Could 2022 be a transformational year for precious and specialty metals?
01/20/2022, 6:00 p.m.:
Short-term Trade trends successfully
Account opening at Whitebox

Opening an account should be quick, safe and easy. Opening an account with Whitebox
takes just a few steps. Interested parties only have to answer a few questions and define their personal investment goals. We'll show you how to get to your Whitebox account in just a few steps.
Open a white box depot: How it works!
First of all, determine for whom you want to open the account. In addition to individual accounts, Whitebox also offers joint accounts and digital wealth management for minors and even for companies. Once you have decided on an account type, you can then choose from the two investment strategies Whitebox Global and Whitebox Value.
If you opt for Whitebox Value, you will be asked in the next step – and this is another special feature of the robo advisor – what you want to invest your money in. This can be, for example, old-age provision, a property, the offspring or the step into self-employment.
Questions follow about the details of your investment, such as whether you want to invest with a one-off payment or a monthly savings plan. You then define your risk profile. The question here is whether you want to invest in a more security-oriented manner or are willing to accept fluctuations in value for the chance of a higher return. With Whitebox Value you can choose from ten different risk profiles.
Based on your information, Whitebox then creates a forecast of the possible value development of your investment . Probabilities are used to show you how your investment could develop over the years and what asset classes and assets your portfolio could consist of.
The last step is the opening process. This includes entering your personal data and legitimation, which you can do via video or the Post-Ident procedure. After verification by the partner bank, the F activation of the account.
Notice: If you have any questions during the application process, the Whitebox service team is available via email, chat or telephone.
You want more financial knowledge explained quickly?
Then subscribe to our YouTube channel now!
We regularly produce new how-to videos all about the stock market, investments and finance. As a subscriber, you will be informed immediately when a new explainer video appears – so you won't miss anything!
Security at Whitebox
Whitebox is monitored as a financial portfolio manager by the Federal Financial Supervisory Authority (BaFin). All securities and thus also investment fund shares are the property of the customers and are only kept in safe custody at the custodian bank, the German flatexDEGIRO Bank AG. The products used in asset management typically represent special funds that are kept strictly separate from the assets of the respective fund company and are thus protected in the unlikely event of the insolvency of a fund company. The bank is a standalone financial institution separate from the robo-advisor. Whitebox
also pays attention to security when it comes to data protection: Data is encrypted according to current standards and is protected from unauthorized persons access protected.
Whitebox – you should do this
1
Would you like to invest your money without spending a lot of time? Then a robo advisor might be a good option for you.
2
Think about how much money you have left over a month to invest. Savings plans are available from as little as 25 euros per month.
3
Think about what you value most in a provider. If various financial goals are important to you, Whitebox
and OSKAR may be of interest to you.
4
Make a decision for a provider and create a depot. Once the signup process is complete, you can start investing your money.
5
Now you can sit back and let your money work for you.
JASMIN MENCIN – GUIDE EDITOR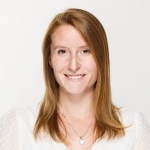 Jasmin Mencin has been part of the guide editorial team since the beginning of 2021. She is responsible for the topics of robo advisors, neobrokers and cryptocurrencies. She completed her studies in German studies and education with a master's degree. During her studies she already gained her first experience as a content writer in the field of languages.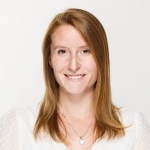 *This means the asterisk: Our advice articles have been objectively researched and are independent created. We want to help as many people as possible to build up their own wealth and to make the right decisions in financial matters. To ensure that our information can be called up free of charge, clicks on links are sometimes remunerated. We mark these so-called affiliate links with an asterisk. Finanzen.net GmbH gets money, but never the author individually, when readers click on such a link or conclude a contract with the provider. Whether finanzen.net GmbH receives a fee and in what amount has no influence on the product recommendations. For the advice editors, the only important thing is whether an offer is good for investors and savers.
Home »

Whitebox experiences: The Freiburg Robo-Advisor in the test
SUBSCRIBE TO NEWSLETTER NOW!
Product recommendations, savings tips, current judgments – with the free guide newsletter you are always well informed!
Read More