2021-12- 07 19:33
publication
2021-12-07 19:33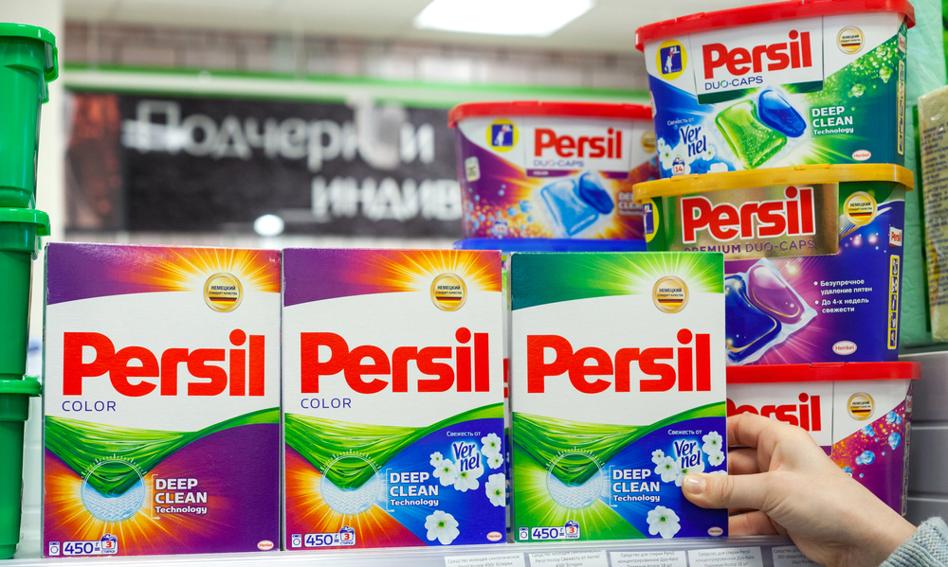 A producer of German washing powder, as well as other Western concerns, are eager to advertise in Belarus on state television, which supports the regime of Alyaksandr Lukashenka – describes on Tuesday allegations made by a German-Swiss NGO Libereco the daily "Frankfurter Allgemeine Zeitung".
Belarus imposes a food embargo on countries that have introduced sanctions
The organization working to protect human rights in Belarus and Ukraine cites research in which independent Belarusian observers watched advertisements broadcast on three state television channels: Belarus 1, ONT and CTV in the third week of November.
According to the survey, six out of ten ads were for products of companies from Western countries. For a week, the German concern Henkel broadcast 47 spots in the series of evening programs, concerning, among others, Pattex adhesives, Persil detergents and Gliss Kur shampoos. More advertisements came only from the American companies Mars (61) and Procter & Gamble (51)
According to the collected data, every third advertisement came from companies from EU countries, more than half of them are German companies. Two more companies from Germany are in the top ten of Western advertisers on Belarusian television: Queisser Pharma from Flensburg (Doppelherz brand dietary supplements) and Dr. Theiss Naturwaren from Homburg (Allgaeuer Latschenkiefer pharmaceutical products).
I am shocked that German companies continue to finance Lukashenka's TV stations through advertising, despite numerous and good documented cases of human rights violations in Belarus – said Marco Fieber, the chairman of the German branch of Libereco, in "FAZ".
Henkel confirmed to the newspaper that the company is selling and promotes its products in Belarus "which play an important role in people's daily needs, such as cleaning and hygiene products". This German chemical concern has been present in Belarus since 2004 and employs about 100 people there. The turnover obtained in this country is much less than 1 percent. Henkel's total turnover.
The company is very serious about criticism and has changed its marketing activities in Belarus, "FAZ" Henkel told "FAZ". It has been added that the advertising budget has been shifted to other forms and channels of advertising. "We have not reserved any airtime on state television anymore" – emphasized the company.
Dr. Theiss Naturwaren operates in Belarus in a branch with approximately 50 employees. The company said it intends to honor existing agreements and contracts this year, but "the board reserves the right to periodically review and revise its strategy for 2022."
"The criticism of the behavior of Western companies in Belarus is not new. Already in the summer, Libereco complained that Western producers of consumer goods largely subsidize Belarusian state television" – reminds the daily.
However, some companies have already reacted to the criticism and have significantly limited their advertising in Belarus. The Swiss concern Nestle paid 9 percent in July. of all commercials on Belarusian state television, in November it was already 0.4 percent. Libereco notes. Coca-Cola's advertising share fell from 4% to 0.2% at the same time. Observers in Belarus have not recently discovered a single spot by Carlsberg and L'Oreal.
Libereco's president in Switzerland, Lars Buenger, welcomed the behavior of these companies. At the same time, he called on all Western producers to completely stop advertising in Lukashenka's propaganda channels. Libereco "demands that the governments in Europe and the United States include Belarusian state broadcasters on the list of entities subject to sanctions," Buenger told FAZ. If this happened, Western companies would be completely prohibited from doing business with these broadcasters, including buying advertisements in them.
From Berlina Berenika Lemańczyk (PAP )
bml / adj / ap /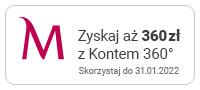 Up to PLN 360 with a 360 ° Account at Bank Millennium
& tgt=[targeting] "width=" 1 ">
Recommended
There won't be a million. Import of used cars, lowest since February

There are still empty car dealerships. Customers Buy What Is

Tolls for highways on a new basis. How do I pay for a ride with the e-TOLL, Autopay, mPay and paper tickets?

How to invest in physical gold? [Poradnik]

The first Polish "electrician" already drives, but it is not the Izera

New signs will appear on Polish roads

The apartment is cared for. We advise you what to watch out for in such transactions

300 PLN for a layette – step by step. How do I apply for 300+?

Tourist voucher. How to get PLN 500 for vacation for a child?

Purchases from AliExpress – Duty, VAT and Buyer Protection

What tax on the "sale" of a plot in ROD-zie?

Is the contract-mandate profitable? Minimum wage and changes to regulations

Do I have to settle PIT if the tax-free amount is not exceeded?

How to lease a car, who can, why it's worth it [Poradnik]

Dog and cat insurance – where will you buy and how much does it cost?
Latest
Strong gains on Wall Street . Nasdaq 3% up

Like Biden with Putin. This is what the presidents talked about

Czarnek: About longer distance learning than a total of 7 days, i.e. until January 9, there is no question

Western companies advertise their goods on Lukashenka TV. Among the leading advertisers, the German manufacturer

Lentex has approval from the Supervisory Board to sell up to 1,332,968 shares of Gamrat's subsidiary

Biden administration is considering evacuating US citizens from Ukraine

BNP Paribas Bank Polska will post approximately PLN 580 million in provisions in Q4. for CHF credits

Orange Polska has a social contract for the years '22 -'23; up to 1.4 thousand people can use the PDO employees

A good start to the week on the WSE. Mining led WIG20

Civilian Black Hawk from Mielec with certificate in the USA

Belarus institutes food embargoes from countries that have introduced sanctions

There are no donors. 1.3 thousand families from the base of "Szlachetna Paczka" without help

Mercor has bought 25 percent of the shares in Elmech-ASE

The EU has agreed on new rules on VAT rates

The government has adopted draft amendments to the law on the processing of passenger name records
Popular
"Unprecedented" attack by China on Lithuania

Compulsory vaccinations for some groups, new restrictions and remote learning. The government provided details

The end of the bull market may be near

"It's a spit in the face." Kaufland employees are demanding pay rises and will protest

Almost 200 million dollars has evaporated from the cryptocurrency exchange

The fake vaccination certificate remains in the system

The wife of the prime minister, Iwona Morawiecka, earned over PLN 14 million on the sale of plots. Statement by the Prime Minister's wife

"Frankie" settlements at PKO BP not for everyone . We check who does not benefit

Analysts: The MPC will raise rates in December , but uncertainty about the outcome of the meeting is heightened

Government spokesman : The new restrictions will be related to the mobility of the population

Two officers of the National Revenue Administration were arrested

The Chinese dragon hunted for resources

A blow to the prosumer, i.e. changes in the regulations on photovoltaics

Evergrande is threatened with bankruptcy. Actions dive

The Czech central bank analyzed consequences of a possible euro adoption