2021-12-07 20:01
publication
2021-12-07 20:01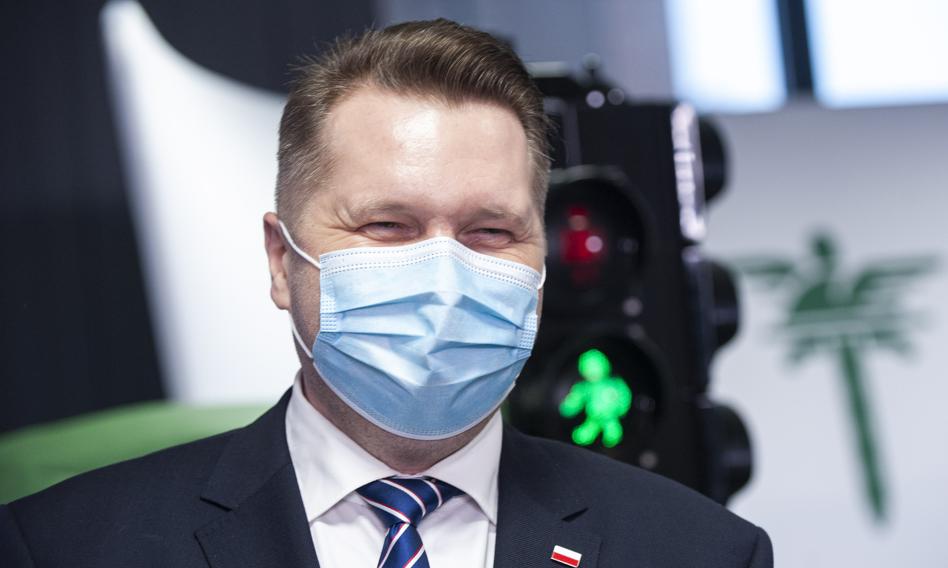 There is no discussion about science extramural studies longer than a total of 3 days before Christmas and 4 days after Christmas, that is until January 9, the Minister of Education and Science Przemysław Czarnek told PAP. He noted that decisions on the introduction of mandatory vaccination for teachers have not yet been made. In this matter, the Seym must first decide.
Mandatory vaccinations for some groups, new restrictions and remote learning. The government has provided details
The fourth wave of the epidemic did not slows down and still reaps the high toll. The government has finally decided to fight the threat and is announcing new restrictions to help bring the situation under control and encourage the public to vaccinate.
On Tuesday During the press conference, the Minister of Health, Adam Niedzielski, said that, following the example of Germany and Austria, we would like to introduce mandatory vaccinations for three groups from March 1: the first group are medics, the second group are teachers, and the third group are uniformed services. "
The head of MEiN declared that he is a supporter of vaccinations. "I am vaccinated with the full dose against COVID-19, as well as against influenza. Besides, my whole family is vaccinated. So I am a supporter of vaccinations and I encourage them. However, I would approach the issue of the obligation to vaccinate against COVID-19 with great caution – whether it is even justified to force only certain professional groups to vaccinate; is it even justified to force anyone to vaccinate? "said Minister Czarnek.
He added that" there has been more and more narratives in the media space for some time now and statements of experts, which are more like blunt propaganda than real reliable information, and propaganda is just as harmful as the irresponsible nonsense of anti-vaccines. "
He pointed out that" the minister Niedzielski announced a plan to introduce compulsory vaccinations for medics, teachers and uniformed services from March 1, but decisions in this matter have not yet been taken. "" These are not things that, in my opinion, can be introduced by the ordinance. In this matter, the Sejm must first decide "- said Minister Czarnek.
He explained that the head of the Ministry of Health" would like to end the coronavirus pandemic as soon as possible when talking about new restrictions. " I understand it perfectly well, so I encourage you to vaccinate. However, I recommend that you be very careful about compulsory vaccinations "- added the head of MEiN.
When asked about the legitimacy of introducing distance learning at school from December 20 to January 9, while nurseries and kindergartens will operate unchanged, Minister Czarnek said that "this is the decision of the services dealing with combating the coronavirus". "It was dictated by Christmas Eve and Christmas, as explained by the services dealing with combating the pandemic" – said Minister Czarnek.
He noted that children do not go to distance learning for a long time. "It is only a few days – a total of 7 days of learning, which, together with the Christmas break, give us three weeks of breaking school-related contacts, and not three months "- said the head of MEiN.
He noted that" in the opinion of the services, contacts before Christmas meetings should be limited so that there are as few infections as possible in families, especially among the elderly "." However, after Christmas, many educational institutions are planned and so the days of director, at least until January 7 "- pointed out the minister.
The head of MEiN declared that he accepts the arguments of health care services, but" there is no question on longer distance learning than until January 9 ".
" We need full-time education and that is why this year from September 1, despite various opposing voices and encouragement from We are continuing our stationary education from various opposition circles and we will continue it after the full holiday season "- said the minister. (PAP)
Author: Magdalena Gronek
mgw / mhr /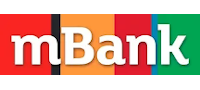 Open an account at mBank and get up to PLN 300
Recommended
There will be no million . Import of used cars, lowest since February

There are still empty car dealerships. Customers Buy What Is

Highway tolls after new. How do I pay for a ride with the e-TOLL, Autopay, mPay and paper tickets?

"height=" 90 "loading=" lazy "src=" https://galeria.bankier.pl/p/4/5/fcd2d7af3dd763-150-90-130-65-2485-1491.jpg "width=" 150 ">

How to invest in physical gold?

The first Polish "electrician" is already driving, but it's not izera

New signs will appear on Polish roads

Apartment for care. We advise you what to watch out for with such transactions

PLN 300 per layette – step by step. How do I apply for 300+?

Tourist voucher. How to get PLN 500 for a holiday for a child?

Purchases from AliExpress – Duty, VAT and Buyer Protection

What tax on the "sale" of a plot in ROD-zie?

Is the contract-mandate profitable? Minimum wage and changes to regulations

Is it necessary to settle PIT if it does not exceed tax-free amount?

"height=" 89 "loading=" lazy "src=" https://galeria.bankier.pl/p/c/a/15eb4faf3ed5f0-150-89-0-42-2417-1450.jpg "width=" 150 ">

How to lease a car, who can, why it's worth it

Dog and cat insurance – where can you buy and how much does it cost?
Newest
Strong gains on Wall Street. Nasdaq 3% up

Like Biden with Putin . This is what the presidents talked about

Blackjack: About the longer remote learning than 7 days in total, i.e. until January 9, no speech

Western companies advertise their goods on Lukashenka TV. Among the leading advertisers, the German producer

Lentex has the consent of the Supervisory Board to sell up to 1,332,968 shares of the Gamrat subsidiary

Biden administration is considering evacuating US citizens from Ukraine

BNP Paribas Bank Polska will post approximately PLN 580 million in provisions for CHF loans in Q4

Orange Polska has a social contract for the years '22 -'23; up to 1.4 thousand people can use the PDO employees

Good beginning of the week on the WSE. Mining led WIG20

Civilian Black Hawk from Mielec with a certificate in the USA

Belarus introduces food embargoes from countries with which have introduced sanctions

There are no donors. 1.3 thousand families from the base of "Noble Package" without help

Mercor bought 25 percent. shares in Elmech-ASE

The EU has agreed on new rules on VAT rates

The government has adopted a draft amendment to the law on the processing of data on the name of the passenger
Popular
China's "unprecedented" attack on Lithuania

Mandatory vaccinations for some groups, new restrictions and distance learning . The government provided details

The end of the bull market may be near

"It's a spit in the face." Kaufland employees are demanding pay rises and will protest

Almost 200 million dollars has evaporated from the cryptocurrency exchange

The fake vaccination certificate remains in the system

Wife of the prime minister Iwona Morawiecka earned over PLN 14 million on the sale of plots. Statement by the Prime Minister's wife

"Frankish" settlements in PKO BP are not for everyone. We check who does not benefit

Analysts: The MPC will raise rates in December, but uncertainty about the outcome of the meeting is increased

Government spokesman: The new restrictions will be related to the mobility of the population

Two officers of the National Revenue Administration were arrested

Chinese p Mok hunted for raw materials

A blow to the prosumer, i.e. changes in the regulations on photovoltaics

Evergrande is threatened with bankruptcy. Actions dive

The Czech central bank has analyzed the consequences of the possible adoption of the euro