2021-12-07 18:06
publication
2021-12-07 18:06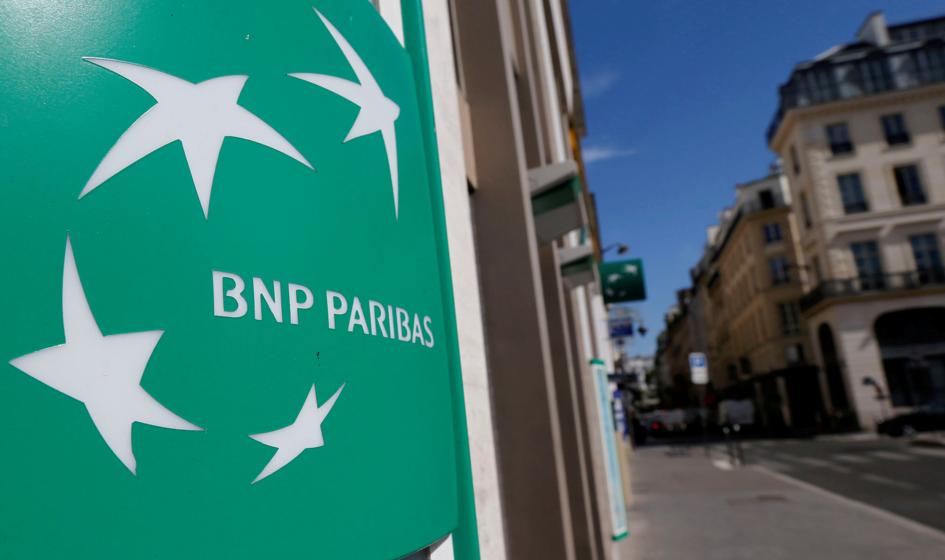 The Management Board of BNP Paribas Bank Polska approved the amount of the estimated provision for the CHF housing loan portfolio at the end of 2021 in the total amount of approximately PLN 1.3 billion, which means that a provision in the amount of approximately PLN 580 million has been recognized in the fourth quarter – the bank said in a press release. The bank expects a net loss in the fourth quarter of 2021, but the net result for the entire year 2021 will be positive.
As it was reported that the scale of legal uncertainty had increased in recent months, the bank re-estimated the parameters of the model regarding the level of the provision for legal risk related to the portfolio of housing loans in CHF, e.g. by increasing the expected number of claims that may be received over the next 4 years, or extending the average time of completion of proceedings.
Recently, the bank has completed a pilot campaign of proposing settlements on the terms individually offered and negotiated with borrowers. The management board positively assessed the results of the pilot and decided to extend the scope of these individual negotiations. The bank also took this parameter into account when creating the provision.
At the present stage, the bank has not decided to propose to its clients a settlement program in the shape suggested by the chairman of the Polish Financial Supervision Authority.
The bank will publish the results for 2021 on March 3, 2022 (PAP Biznes)
full / exp /
Recommended
There won't be a million. Import of used cars, lowest since February

There are still empty car dealerships. Customers Buy What Is

Highway tolls after new. How do I pay for a ride with the e-TOLL, Autopay, mPay and paper tickets?

"height=" 90 "loading=" lazy "src=" https://galeria.bankier.pl/p/4/5/fcd2d7af3dd763-150-90-130-65-2485-1491.jpg "width=" 150 ">

How to invest in physical gold?

The first Polish "electrician" is already driving, but it's not izera

New signs will appear on Polish roads

Apartment for care. We advise you what to watch out for with such transactions

PLN 300 per layette – step by step. How do I apply for 300+?

Tourist voucher. How to get PLN 500 for a holiday for a child?

Purchases from AliExpress – Duty, VAT and Buyer Protection

What tax on the "sale" of a plot in ROD-zie?

Is the contract-mandate profitable? Minimum wage and changes to regulations

Is it necessary to settle PIT if it does not exceed tax-free amount?

"height=" 89 "loading=" lazy "src=" https://galeria.bankier.pl/p/c/a/15eb4faf3ed5f0-150-89-0-42-2417-1450.jpg "width=" 150 ">

How to lease a car, who can, why it's worth it

Dog and cat insurance – where can you buy and how much does it cost?
Newest
Strong gains on Wall Street. Nasdaq 3% up

Like Biden with Putin . This is what the presidents talked about

Blackjack: Longer remote learning than 7 days in total

Western companies advertise their goods on Lukashenka TV. Among the leading advertisers, the German producer

Lentex has the consent of the Supervisory Board to sell up to 1,332,968 shares of the Gamrat subsidiary

Biden administration is considering evacuating US citizens from Ukraine

BNP Paribas Bank Polska will post approximately PLN 580 million in provisions for CHF loans in Q4

Orange Polska has a social contract for the years '22 -'23; up to 1.4 thousand people can use the PDO employees

Good beginning of the week on the WSE. Mining led WIG20

Civilian Black Hawk from Mielec with a certificate in the USA

Belarus introduces food embargoes from countries with which have introduced sanctions

There are no donors. 1.3 thousand families from the base of "Noble Package" without help

Mercor bought 25 percent. shares in Elmech-ASE

The EU has agreed on new rules on VAT rates

The government has adopted a draft amendment to the law on the processing of data on the name of the passenger
Popular
China's "unprecedented" attack on Lithuania

Compulsory vaccinations for certain groups, new restrictions and teachings a remote. The government provided details

The end of the bull market may be near

"It's a spit in the face." Kaufland employees are demanding pay rises and will protest

Almost 200 million dollars has evaporated from the cryptocurrency exchange

The fake vaccination certificate remains in the system

Wife of the prime minister Iwona Morawiecka earned over PLN 14 million on the sale of plots. Statement by the Prime Minister's wife

"Frankish" settlements in PKO BP are not for everyone. We check who does not benefit

Analysts: The MPC will raise rates in December, but uncertainty about the outcome of the meeting is increased

Government spokesman: The new restrictions will be related to the mobility of the population

Two officers of the National Revenue Administration were arrested

The Chinese dragon hunted for resources

A blow to the prosumer, i.e. changes in the provisions on photovoltaics

Evergrande is threatened with bankruptcy. Actions dive

The Czech central bank has analyzed the consequences of the possible adoption of the euro